WELCOME TO GLOBAL SEALING SERVICES
Global Sealing Services Pty Ltd is an Australian owned company with over 50 years experience in the development and application of specialty sealing products for the commodity storage industry.

Global is your partner of choice in Australia, Asia and internationally with the expertise in storage sealing techniques, practices, concepts and methodology that will protect your valuable assets.
SEALED SILO VS NON SEALED SILO
PHOSPHINE RESISTANCE MAP IN AUSTRALIA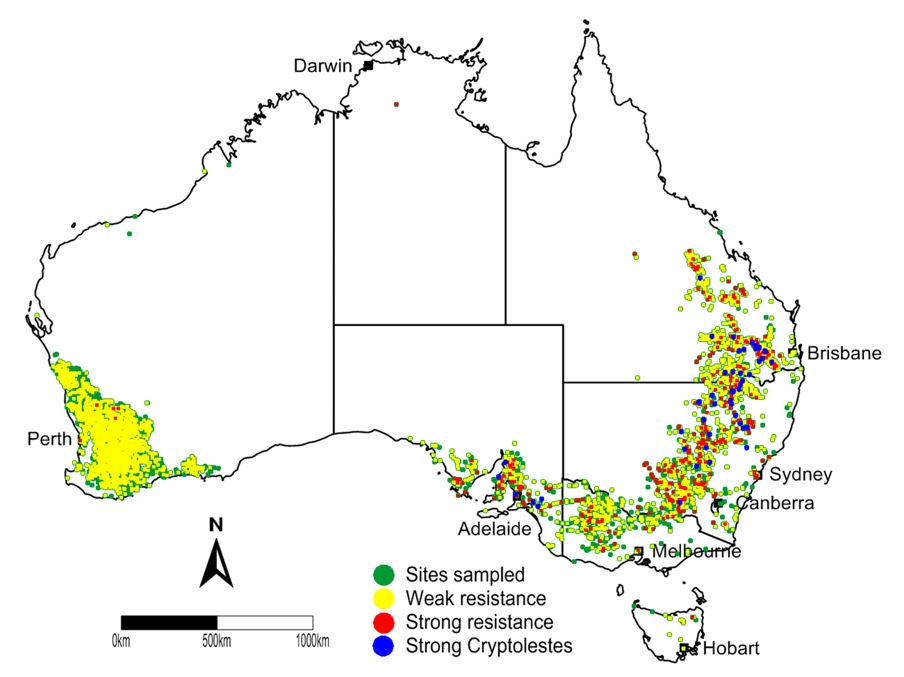 CBH Western Australia has 99% of its grain storages sealed compared to the remainder of Australian grain handlers only having 5% of their storages sealed.